Location

Steel River, Mayfield West

Products

Decorative Precast Panels
Truly a reimagining of the industrial unit. Overlooking the south channel of the Hunter River is the latest Cubby Hole industrial micro unit development.
Boasting 81 industrial units, Cubby Hole at Mayfield again proved itself with a modern and smart looking product that has become popular across the region.
Incorporating the decorative 'bullet-hole' styling, curved edge panels and plentiful windows not common in an industrial setting, the outcome is a fresh take on the industrial unit.
We could not be prouder of the final result.
Details
492 precast elements
6,212m2 @ 125mm
Products
Decorative (bullet-hole effect) Panels
Partner with us on your next project
Contact our specialised team for more information about our products and how we can meet your specifications.
Our Projects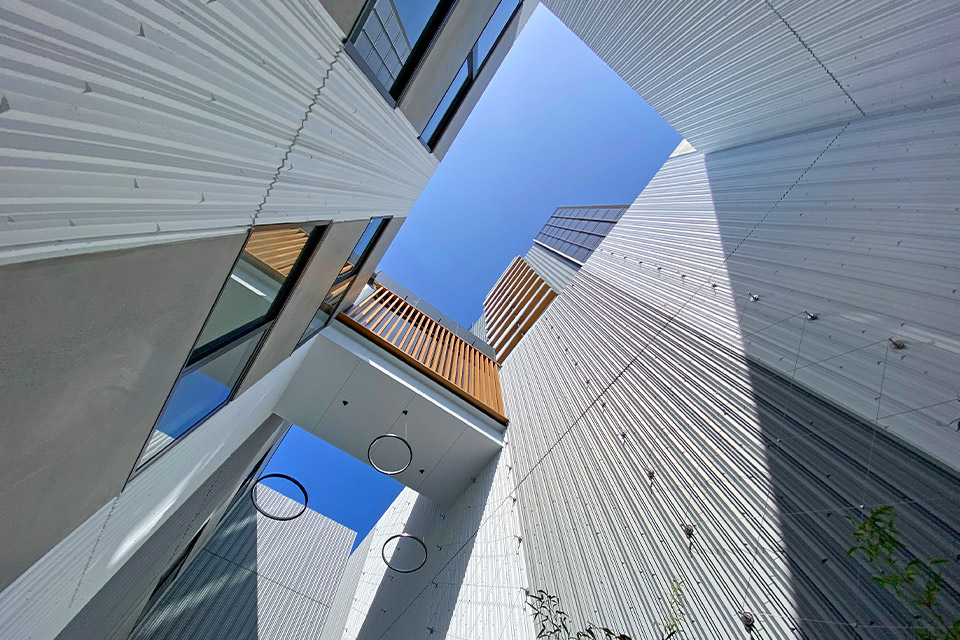 In the heart of Newcastle CBD's Civic Cultural Precinct is contemporary build that showcases what precast concrete can achieve.
Consisting of 2 buildings, Ellsmere Ave industrial units cover a total of 1008 square metres. It consists of 10 industrial units ranging from 70 to 140 sqm. Constructed using a structural steel frame and full height precast concrete panels, the high clearance warehouse/workshop areas include automated garage doors and mezzanines with stairs.